News
All tickets are sold out! This year's Memorial will take place in front of a full house!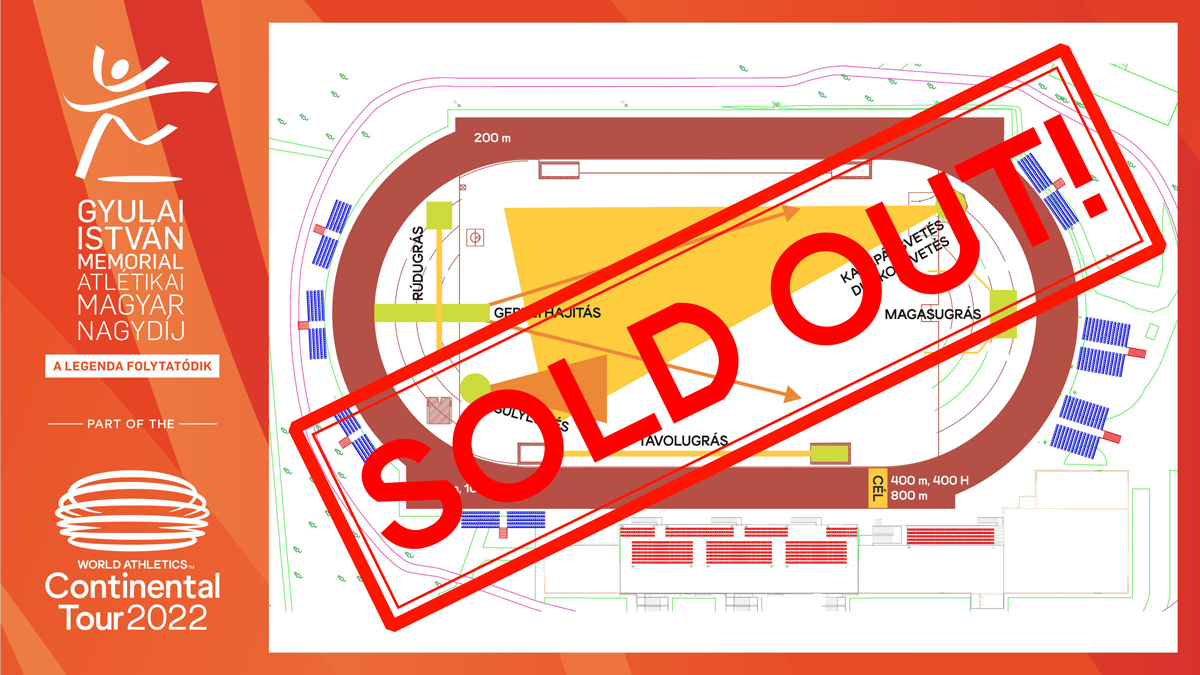 After the Gyulai István Memorial – Hungarian Athletics Grand Prix became the fifth strongest athletic competition in the world last year, Hungary's most prestigious athletic competition has achieved another great success. Since 2011, for the first time in the competition's history all tickets were sold out in advance, so the athletes will compete in front of a full house.
The legend continues! – the 2022 Memorial will be another important milestone in the history of the competition. All tickets for the event were already sold out six days before the competition to be held on 8 August in Székesfehérvár.
Besides last year's successes, the outstanding interest of the public is also due to the fact that, in addition to the best national representatives of the sport the world's biggest stars are also increasingly popular in Hungary. More than a year before the World Championship which will take place in Budapest between August 19-27, 2023, the organizers invited those athletes who can play key role at the World Champs next year. 
The audience will cheer Olympic and world champions and world record holders such as Armand Duplantis, Shelly-Ann Fraser-Pryce, Shericka Jackson, Jasmine Camacho-Quinn, Erriyon Knighton, Alison Dos Santos, Grant Holloway or Gianmarco Tamberi. Besides strong rivals, it is also important for the Hungarian athletes that while tuning in to the World Champs they can compete in front of a full house, i.e. 2,500 Hungarian fans.
Moreover, Luca Kozák, Boglárka Takács, Réka Gyurátz, Réka Szilágyi, Bence Halász, Dániel Huller and Tamás Máté are athletes whose last tuning competition will be the Memorial before the European Championships in Munich from August 15-21.