News
Four Hungarian athletes have already won at the Gyulai István Memorial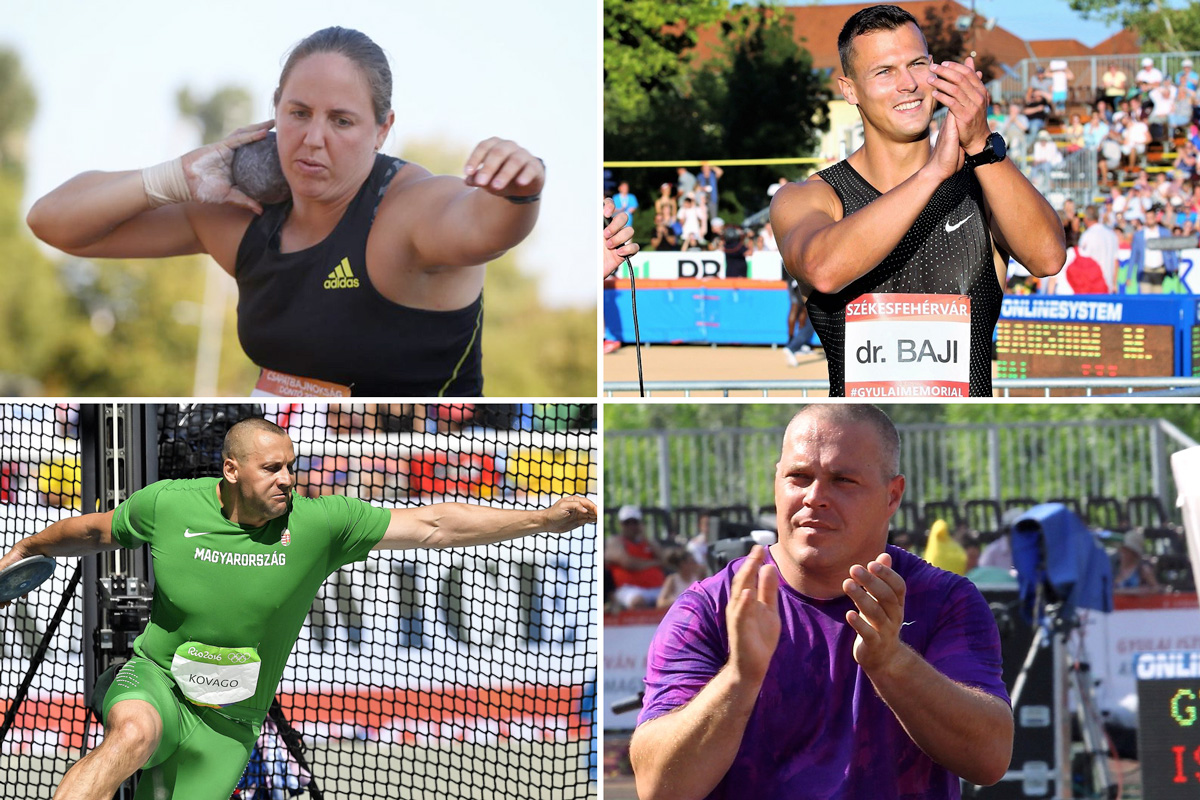 Anita Márton, Balázs Baji, Zoltán Kővágó, Krisztián Pars – these four athletes were able to triumph in the history of the Gyulai István Memorial – Hungarian Athletics Grand Prix.
Since 2011, the first edition of the Memorial, our four national athletes have collected a total of ten victories in the history of the competition. This fact clearly shows how difficult it is for the Hungarians to succeed because every year world stars visit the most prestigious one-day event in Hungary. 
Already at the first edition, which was held at Puskás Ferenc Stadium, we could cheer on to two Hungarian victories: the first one is linked to Krisztián Pars, who won the hammer throw with a 79.37 m throw and he was the winner in the following three years as well. His success in 2012 was memorable because he received a special greeting as the new Olympic champion. 
In 2013, he became the first with a result well over 80 meters (80.73 m), then a year later he threw the hammer so far that even the biggest stars of our time, Pawel Fajdek and Wojciech Nowicki can be envious. In 2014, he won with 82.49 meters, still one of the largest throws in Memorial history.
The other winner of the first Memorial is Zoltán Kővágó, who also has four victories in the discus throw. His winning throw of 69.50 meters achieved in 2011 has not been surpassed by anyone since then. It may well be that we don't have to wait long for someone to get over 70 meters for the first time because in addition to Daniel Stahl, undefeated in Hungary since 2019, the new world champion Kristjan Ceh and the 2017 world champion Andrius Gudzius will also be here.
Kővágó has more success than even the three-time Memorial champion Stahl, because after 2011 he captured the gold medal in 2014, 2016 and 2017.
In 2016, Balázs Baji won the 110-meter hurdles and a year later, by running a fantastic Hungarian record of 13.15 seconds, he tuned in to the World Championships in London where he won the bronze medal. These two results greatly contributed to him being the Sportsman of the Year in Hungary in 2017.
In 2017, in addition to Kővágó, Székesfehérvár also brought good luck to Anita Márton, who won the shot put with her 19.48 meters throw. The competition was also a good preparation for the World Champs, because, like Balázs Baji, she could also stand on the podium in London – she won a silver medal. 
Although Memorial has not had a Hungarian winner for five years, we have not been left without sensational results: in 2020, Luca Kozák ran his Hungarian best of 12.71 seconds, which she recently improved by a hundredth of a second at the national championship.