News
"I'm thankful for the organisers for making the impossible happen"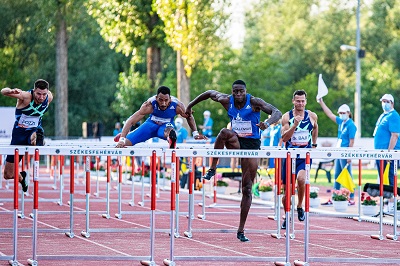 Balázs came back to compete this year, after suffering a horrible injury. Unfortunately, it was not a surprise that he could not win the 110 m hurdles, but he takes it from a different perspective.
– Do I feel right that you are one of those who were not heart-broken about the postponement of the Olympics?
– You're right. I was sorry and as an athlete too I wasn't happy to have such a poor year, but indeed, after my injury in early 2019, this extra year gave me more of an opportunity to be even better prepared and have a better chance to be able to compete at the Tokyo Olympics.
– You work as a veterinarian, and you're preparing for the Olympics. How was this year as a Vet?
– Our practice hasn't changed. Of course, the track was the first thing all along, but it was good to come to work in the hospital, fortunately I'm very happy to stand on my own two feet and not only have sports to make up my life. Anyway, the dogs and cats are happy that the owner spends more time with them than usual.
– It was an important part of this year is that you have stood by the issue of hosting the 2023 World Athletics Championships in Budapest. You were in the center of the cause on social media.
– For sure the 2023 World Athletics Championships stands very close to me, so there was no question that I would support as much as possible, as I know very well how much boost an international competition can give not just only to the Hungarian athletics, but to all Hungarian sports. But also, because I would still like to take part in this championship and compete in front of our audience. It would be a fantastic and worthy crowning of my entire career. Obviously, I thought not only of myself, but of all my companions and Hungarian people who like sports, who will have a huge experience to follow this world event at home, up close, and it is certain that Hungarian athletics will get a huge boost not only for 2023 but also for decades to come. I'm glad that Budapest won the bid and we really hope it will be a fantastic world championships.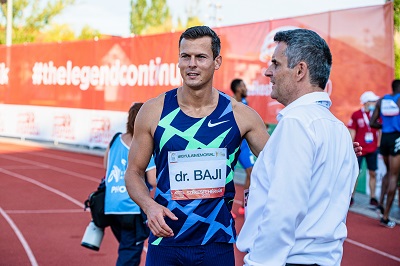 – How do you recall the 2020 Gyulai István Memorial – Hungarian Athletics Grand Prix?
– I was very happy to finally be back in the international athletic field. The experience was so dear to my heart that I could be there, I really missed everything that is going on around the competitions. I'm thankful for the organisers for making the impossible happen, very few have done this around the world. Hats off! I have known before that I will not be able to keep up with one of the world's bests this year. I recovered from my injury, but I was not on a level where I wanted to be, yet I wanted to show myself that I'm back, even if not in the old great form, but I'm trying to build from that experience. I really do believe that I'm still capable to succeed on a serious international level, and by working hard in this preparation period, I will be among the best next year.
– 2021 – if everything is right- brings an Olympics.
– We can surely count on the Tokyo Olympics. I don't have a quota yet, so it's my biggest task to make that happen. Obviously this is the main motivation for the preparation and competition season ahead, to secure my flight to Tokyo. It will be an exciting year.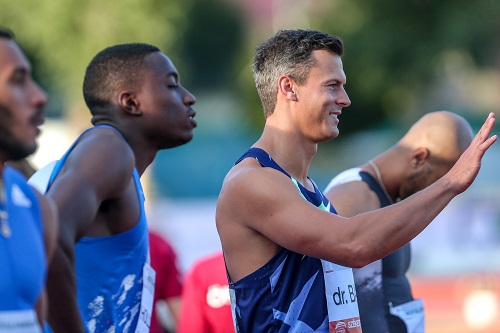 – You want to compete at the 2023 World Championships in Budapest. Next year, if all goes well, there will be an Olympics in Paris. How long do you anticipate see ahead in your career?
– The clock is against me, but next year will be crucial, lot of things will depend on it. I can definitely see my career going till 2023, if I will be satisfied with the pace of my preparation and will be able to perform with results that can make me happy. 2024 is no longer so sure. Obviously a year doesn't make a lot of difference. If I am successful at the Hungarian World Championships, I will probably take on the 2024 Olympics as well. The World Championships in Budapest would be a fantastic opportunity to end my career. It's hard, it's very hard to make that decision, and it's still a long way to go, but I'm sure I'm still planning until 2023.
– What would you wish for yourself and for the Hungarian athletics in 2021?
– For Hungarian athletes I wish a successful year with health and no resignation, normal and for myself to be there in Tokyo with the Olympic team.