News
Sydney McLaughlin, the new queen of athletics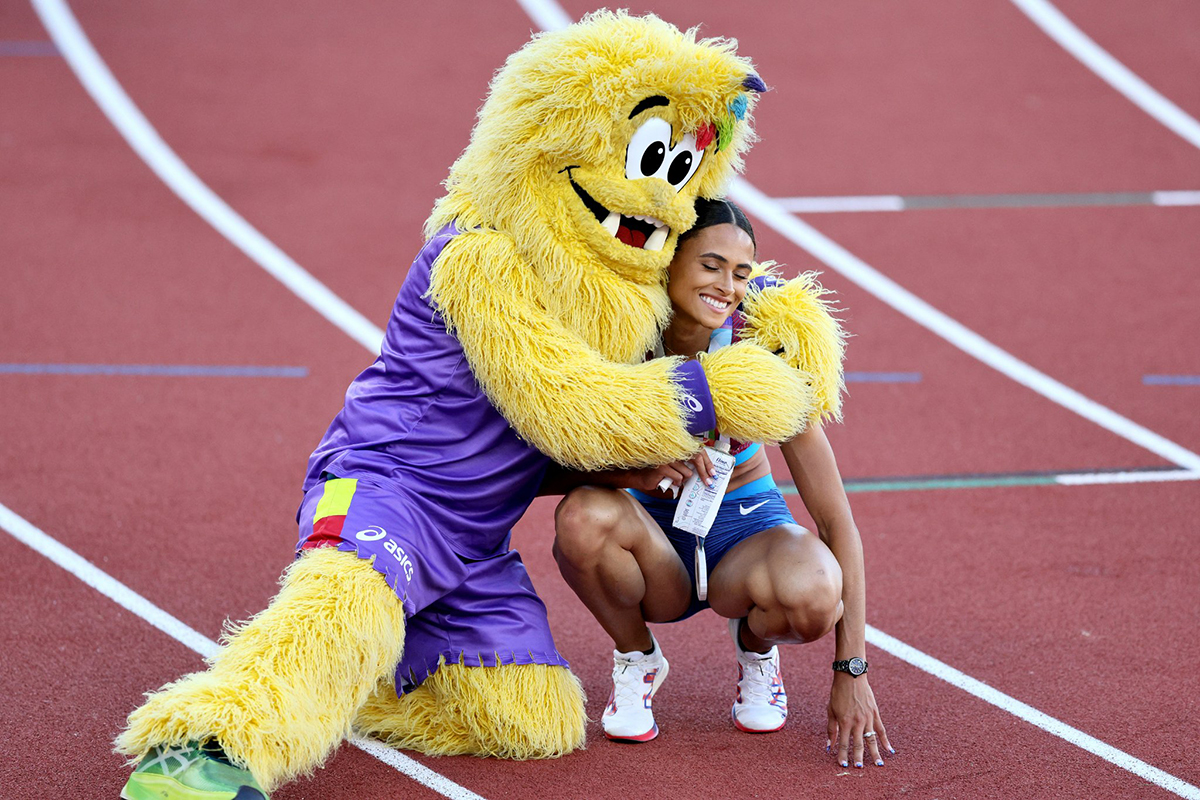 Photo: World Athletics / Getty Images
At the Gyulai István Memorial – Hungarian Athletics Grand Prix on 8 August, we will be lucky enough to have the greatest male star of athletics, Armand Duplantis, and the biggest female athlete of our time, Sydney McLaughlin, in Székesfehérvár.
Their personalities guarantee that anyone who attends the sold-out meeting in Székesfehérvár on Monday will enjoy an everlasting experience. The arrival of Duplantis was announced in the spring, and the Swedish pole vault world record holder, who has since improved his record to 6.21 metres, is coming to Hungary with big ambitions.
Sydney McLaughlin's participation was confirmed in the last week. The US star's entry is perhaps even bigger than Duplantis'. Just remember that the athlete, who celebrates her 23rd birthday the day before the Memorial, last competed in Europe in 2019 at the Zurich Diamond League.
At that time, there was another bigger name among the 400m hurdlers than the then 20-year-old. Her fellow countrywoman, Dalilah Muhammad, nearly a decade older, was in the form of her life in 2019, when she improved the world record she had held since 2003 to 52.23, which she carved four hundredths of a second off at the World Championships in Doha.
McLaughlin had already been right behind the gold medallist at this " World Championships in the desert", but finished seven hundredths behind Muhammad to take silver. This was still a sensation, of course, as she had achieved this result at the age of 20. Then, in 2020, she started working with coaching legend Bob Kersee, who had trained such iconic athletes before her as Jackie Joyner-Kersee, Florence Griffith Joyner and Allyson Felix.
It didn't take long for their first success together: in 2021 in Eugene, she became the first woman to run one of the hardest disciplines within 52 seconds. Her 51.90 performance made her the top favorite for the Tokyo Olympics, where she did not disappoint. It was amazing to see her shaving nearly half a second off her time in the Japanese capital to win the first Olympic gold medal of her career with 51.46 seconds.
Hayward Field is clearly one of her favorite venues, as not only did she take over the title of "fastest 400m hurdler of all time" from Muhammad, but she ran 51.41 at the US Championships here earlier this year. She smashed that time just less than a month later, also in the sport's home of the USA, when she won the World Championships with a time of 50.68 seconds.
A time so strong that it would have beaten two men in the 400m sprint final. In fact, she would have finished 5th in the 400m sprint at the World Championships in 2011 and 2013.
Her charming smile, effortless running style and fantastic results have made her a favourite of many in recent times. With 1.1 million followers on Instagram, she is already one of the most popular athletes, even though she has almost her entire career ahead of her. The big question is what kind of disciplines she sees her future in, because if you consider that as the last runner of the 4x400m US relay team, she ran 47.91 seconds with a flying start, the world record of 47.60, held by Marita Koch of the GDR since 1983, does not seem out of reach for her.
But on Monday in Székesfehérvár, we will see the new queen of the sport race in the 400m hurdles!