News
"We joined a club that was not supposed to have any new members"
The Gyulai István Memorial – Hungarian Grand Prix which took place on July 5 and 6 is currently in first place on World Athletics's competition performance rankings. We asked chairman of the organizing committee Péter Deutsch and sporting director Attila Spiriev about the success of this year's competition.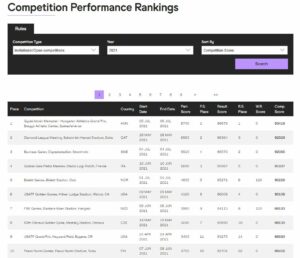 We believed that last year was going to be the hardest for us in terms of organizing the competition, but Péter Deutsch thinks that we have to look at this year's competition from more than one side.
What we knew about the world in March 2020 is vastly different than what we experienced in the summer last year. By 2021 a lot of new things such as tests, rules, travel for sporting competitions became common standards, but there are still many uncertainties when you have to organize an event with more than 250 athletes.
– On the other hand, we have experience from Olympic years as 2012 and 2016 was similar, but the Olympics were postponed by a year. The Diamond League competitions started very early and the qualification period for the Olympics ended at the end of June. We stuck with our original date which is between three Diamond Leagues. Oslo and Stockholm were ahead of us and Monaco is coming after the Gyulai Memorial. This is where the best athletes have to restructure their thinking.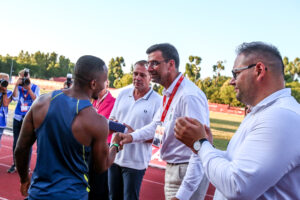 "Should I travel to Europe knowing that I qualified for the Olympics which is only two weeks away?" or "I did not qualify, but I can still collect points and qualify for the European or World Championships." Christian Taylor – whose favourite competition is the Hungarian Grand Prix – could not come because of an Achilles injury, Wayde Van Niekerk got injured during warm ups and Justin Gatlin was only at 85 percent according to him. Despite all this, we collected 93.418 points, thus becoming the most successful competition of 2021.
– How do we handle this situation?
– We have to be proud of the fact that – at worst – we will be better than five Diamond League competitions. During the past few days, we received congratulatory messages from people we did not even know followed athletics. We got invited to an elite club we were hoping to join, but one that did not plan on having any new members. We are hoping to make this situation permanent.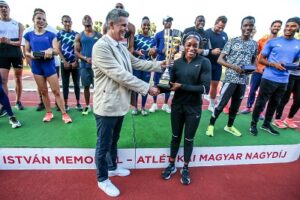 Sporting director Attila Spiriev said before the competition that he is grateful to his wife for the past few weeks.
– She has always been very supportive and I could not have done it without her. I was getting only one-two hours of sleep every day.
– How did the competition achieve such a prestigious position on the rankings?
– World Athletics uses objective measurements to judge these competitions. One aspect of it is who participates. Olympic, World Champions and those who have a high position on the world rankings are "worth" more points and we have had many of those athletes. The second aspect is how they perform at the competition. The better the results, the more points we get and based on this, we have the lead at the moment.
– How much does it help that there were nine new meet records?
– Meet records themselves do not influence the points we get, but since our records are very strong, the results of the new records are worth a lot of points.
– If the organizers of the Gateshead, Doha, Rome, Oslo or Stockholm Diamond League look at the rankings and see that a Continental Tour Gold competition hosted by Székesfehérvár is in the lead. What do they think?
– The experts know who we are based on the past eleven years, but there might be some shocked faces when they look at the rankings. We achieved this despite the fact that 62 athletes had to cancel in the last 8-10 days because of travel difficulties, covid issues or injuries and we had to replace them.
– What kind of a message does it have that two-time Olympic Champion Elaine Thompson-Herah became the most successful athlete of the competition and received the Dr. Spiriev Bojidar Trophy?
– She is a worthy winner. We would have celebrated the tenth anniversary of the competition last year, but we had to postpone it due to obvious reasons. This way, we could look back on the past years and celebrate properly. This was also a fitting tribute to the great athlete, TV personality and sport diplomat István Gyulai. Lastly, I can safely say that the award named after my father will have a great home in the hands of Elaine.